Obituary for CWO2 Paul Harmon "Buz" Evans, USN (Retired)
Chief Warrant Officer Paul Harmon Evans, retired US Navy, 87 years old, passed away on November 27, 2018, at his home in Norfolk, VA. Affectionately known as Buz to his family and friends. Paul is survived by his loving wife of 66 years, Johanna Theresa "June" Evans. Paul was predeceased by his parents, Clarence P. Evans and Edna H. Evans, his sister, Jeanne E. Bower and his daughter Josephine Evans Douglass.

His legacy will live on through his surviving children, grandchildren and great grandchildren. Those left to cherish his memory are:
His Children - son James Evans and his wife Susan; daughter Jeanne Evans Saxton and her husband Fred; son John Evans and his wife Nancy; and his son-in-law Thomas Douglass.
His Grandchildren – Christin Sims and husband Matthew Sims; Matthew Barbour; Andrew Barbour and wife Holly Barbour; David Evans; Paul Evans; Stephanie Sheridan and husband Craig Sheridan; Lauren Evans; Jessica Evans; Josephine Saxton; Megan Patterson and Matthew Saxton.
His Great Grandchildren – Trae, Christian and Philip Sims; Akaash, Keya and Priya Barbour; Parker, Pieper and soon to be born Preston Barbour.

Paul was born on November 2, 1931 in Dundalk, MD, a small suburb south of Baltimore. It was a tough mill town, and Paul's experiences growing up there helped to shape the man he would become. It was here that Paul earned his well-known nickname of Buz. In his own words - "My nickname came about because when I was born my sister was not able to say brother and called me her little Bruzzer. This later became Buzzer and then transformed into Buzzy. It remained Buzzy (which I hated) until I went to school and let it be known that my name was Buz - which I thought was more manly."

One night in July 1949, while working as an usher in the local theater, Paul saw a young woman sitting alone in the balcony. He had seen her before but finally mustered the courage to ask her if he could sit with her. That woman was Johanna Theresa Rabenau. What followed has been described by both as the true meaning of "love at first sight" and a lifelong love affair. On December 22, 1952, they were married and remained together for the next 66 years.

Paul described his life in Dundalk as rather uneventful – until December 7, 1941, when life in his hometown and the country changed forever. The nation's involvement in supporting the war and the patriotism that grew helped to shape Paul's view of the military. This led to his decision to enlist in the Navy on September 5, 1950. As Photographic Intelligence Officer, Paul quickly rose through the ranks and became the Leading Chief of the Photo Interpretation Division. Paul served in combat in Korea and his assignments included the Philippines, California, Florida and eventually Norfolk, Virginia. Paul retired as Chief Warrant Officer with multiple commendations, awards and medals on April 30, 1971 with over 20 years of honorable service.

After retirement from the Navy, Paul soon embarked on a second career in accounting while attending night school to pursue his advanced degrees. He was able to balance work, school and his growing passion for fitness, with the challenges of raising four children. Paul finished his bachelor's Degree in Secondary Education (Cum Laude) in the summer of 1977 and later a Master's Degree in Education Administration from Old Dominion University in August 1979.

In 1972, Paul accepted a position at Granby High School as Assistant Naval Science Instructor. It was there at Granby and then later Norview High School that Paul helped to groom future leaders for service to their country. By any account, Paul influenced the lives of hundreds, perhaps thousands, of students as they set out in the course of their lives. It was at Granby where Paul realized a dream he had for years – to create a weeklong curriculum for NJROTC students for additional training that extended past the school year into the summer months. In 1980, Paul put the plan into action. Within 3 years, the Leadership Academy was such a success that NJROTC Headquarters began to fund the efforts. The Academy, founded by Paul, is now a regular part of the NJROTC program nationwide. Paul retired from his second career of service in 1996. To this date, no one has exceeded his longevity in the NJROTC program. He served for 24 years.

In his "so called retirement" years, as he referred to them, Paul enjoyed the things that made him most happy – spending time with his grand and great grandchildren, riding his bike to stay fit, volunteering at Holy Trinity Church and sharing meals and life stories with his buddies.
Buz lived a long life full of love. He was a leader and mentor. He was best friend to many. He is our hero.

The family will receive friends on Sunday, December 2, from 4pm to 7pm at Hollomon-Brown Funeral Home, 8464 Tidewater Drive, Norfolk Virginia, 23518. The visitation will be followed by a short prayer service. A funeral service will be held at 11 a.m. on Monday, December 3, also at Hollomon-Brown Funeral Home. A graveside service with full military honors will follow at Forest Lawn Cemetery, Granby Street, Norfolk. Condolences may be offered to the family at www.hollomon-brown.com.
To send flowers or a remembrance gift to the family of CWO2 Paul Harmon "Buz" Evans, USN (Retired), please visit our Tribute Store.
Previous Events
Visitation
Hollomon-Brown Funeral Home, Tidewater Drive Chapel
8464 Tidewater Drive
Norfolk, VA 23518
Prayer Service
Hollomon-Brown Funeral Home, Tidewater Drive Chapel
8464 Tidewater Drive
Norfolk, VA 23518
Service
Hollomon-Brown Funeral Home, Tidewater Drive Chapel
8464 Tidewater Drive
Norfolk, VA 23518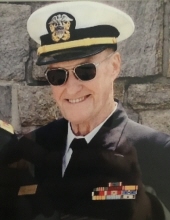 Thank you for sharing your
memory of CWO2 Paul
Provide comfort by sending fresh
flowers from our local florist.
No thanks, please don't show me this again.